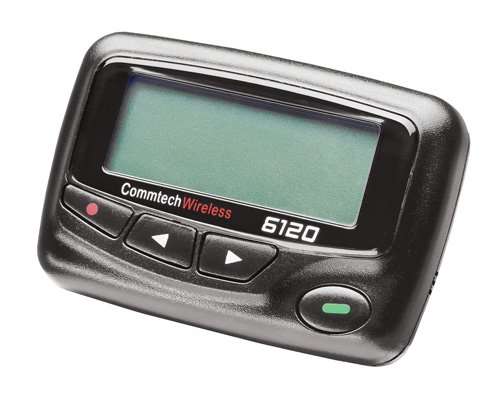 I get a lot of pages during the day. That's part of the deal if you want to be a general surgeon. I start checking the batteries if it hasn't gone off in a couple hours. You pretty much memorize where the numbers are coming from after a while, and you can often predict which nurse is calling about which patient. I love when the ER calls (something fresh and exciting!) Pages from the ICU make me nervous, especially with regards to post-op patients. Direct calls from other doctors can be good or bad. It could be the GI guy who wants you to know about a colon cancer he just scoped. Alternatively, it could be the internist who needs you to see a perianal abscess "stat". That's the life. You never know what is going to show up. There are certain pages at specific times of the day, however, that, without a Herculean effort of self-control, would lead to a melt down of epic proportions on my part (think
Dennis Green
after that Monday night game between the Bears/Cardinals a few years ago.)
5) The page to a floor I just left about a patient I just saw and wrote a note/orders on. I usually will try to find the nurse when I make rounds on a patient, inform her/him of the plan, ask if there are any issues, just to avoid this sort of page. But I still get it occasionally. "Dr Buckeye, did you want that dressing change done wet to dry or just dry?"......after she just watched me pack a wound with gauze.
4) The page for a consult when I'm half way home and half starving to death. Then you have to pull over, dig out your phone and try and figure out if it's something that needs to be seen stat (acute abdomen) or perhaps can wait until the morning (80 year old lady with constipation).
3) The nurse who pages you 5 times in an hour about a multitude of minor details. It's usually a younger nurse in the ICU. First they call about pain meds. Then, they see the potassium is 3.7. Then, they just want to know of they can use the NG tube to give meds. Then, it's a question about the rash on the patients neck. After the fifth call, I'lll usually make the nurse go through all her notes and charting and make sure there isn't ANYTHING ELSE before I hang up.
2) The call at 6:30 AM about a patient's low urine output or tachycardia or some other sphincter tightening issue in a post-op patient. Here's the deal: nurses have shift change at 7AM. I'm not stupid. The incoming nurse will ask," did you call Dr X about the urine output?". The 6:30 AM call allows the leaving nurse to say "of course". But it's half assed. How long has the urine output been low? Since last night, you hear. Well, why didnt you call me about it earlier, I ask? I didn't want to wake you up in the middle of the night...... Early intervention is the key for things like volume depletion and arrythmias and pulmonary embolism. The astute nurses don't do crap like this.
1) Calls between 2:30 and 3:30 in the morning. This is the witching hour. My brain is a seeping ball of mush at this time. Unless I hear the words "free air" or "appendicitis" or "peritonitis" you arent going to get much intelligible out of me. Moans and grunts if you're lucky. Half the time, I look at the pager, see I got a call at 3:17AM and can't for the life of me remember what the hell it was about.